The Story Behind Peninsula Behavioral Health
Peninsula Behavioral Health was founded in 1971 with a staff of seven. Today, we have 150+ full-time positions and provide care to over 3,000 individual residents from eastern Clallam County including almost 900 children. Our mission is "to provide quality comprehensive behavioral health services to the residents of our community"; we continue to expand services, such as primary care and housing, to optimize our clients' progress and enable them to live better lives.
PBH has successfully navigated five decades of continuous growth. In the 1980s, the day treatment center was started in a building purchased from the County.  The next decade brought with it an expansion to accommodate an office in Sequim as well as two residential homes in Port Angeles.
In 2000, the main office was purchased, which was expanded from 14,000 to 26,000 square feet a few years later. In the last decade, PBH has renovated another building on our campus; one part of the building created six crisis beds for our county, and the larger section was renovated to become the beautiful Youth Services Center. In 2020, PBH was awarded $4M by SAMHSA to expand into a Certified Community Behavioral Health Center.  
We are particularly concerned with advancing opportunities for our disadvantaged clients whose needs are more likely to go unmet due to social and economic barriers to care compounded by their behavioral health challenges. Clallam County is a rural, geographically isolated area with a notable history of generational poverty. We are the only agency on the Peninsula equipped to manage complex cases that require intensive services.
No one is turned away for their inability to pay for services. Even our insured clients, however, are often in need of financial assistance. All of our private donations support the effort to pay for services and goods that insurance doesn't cover, and approximately 1 in 5 clients receive supplemental help.
Although the majority of our clients are on Medicaid, we are also the provider of choice for individuals that could afford care anywhere. Over the years, PBH has cultivated a diverse staff of professionals with unmatched expertise that meet the needs of most individuals.
Do you remember when 8th St looked like this?
Our main office was once Nailor Lumber Co.
Don Zanon cutting the ribbon at our main hub.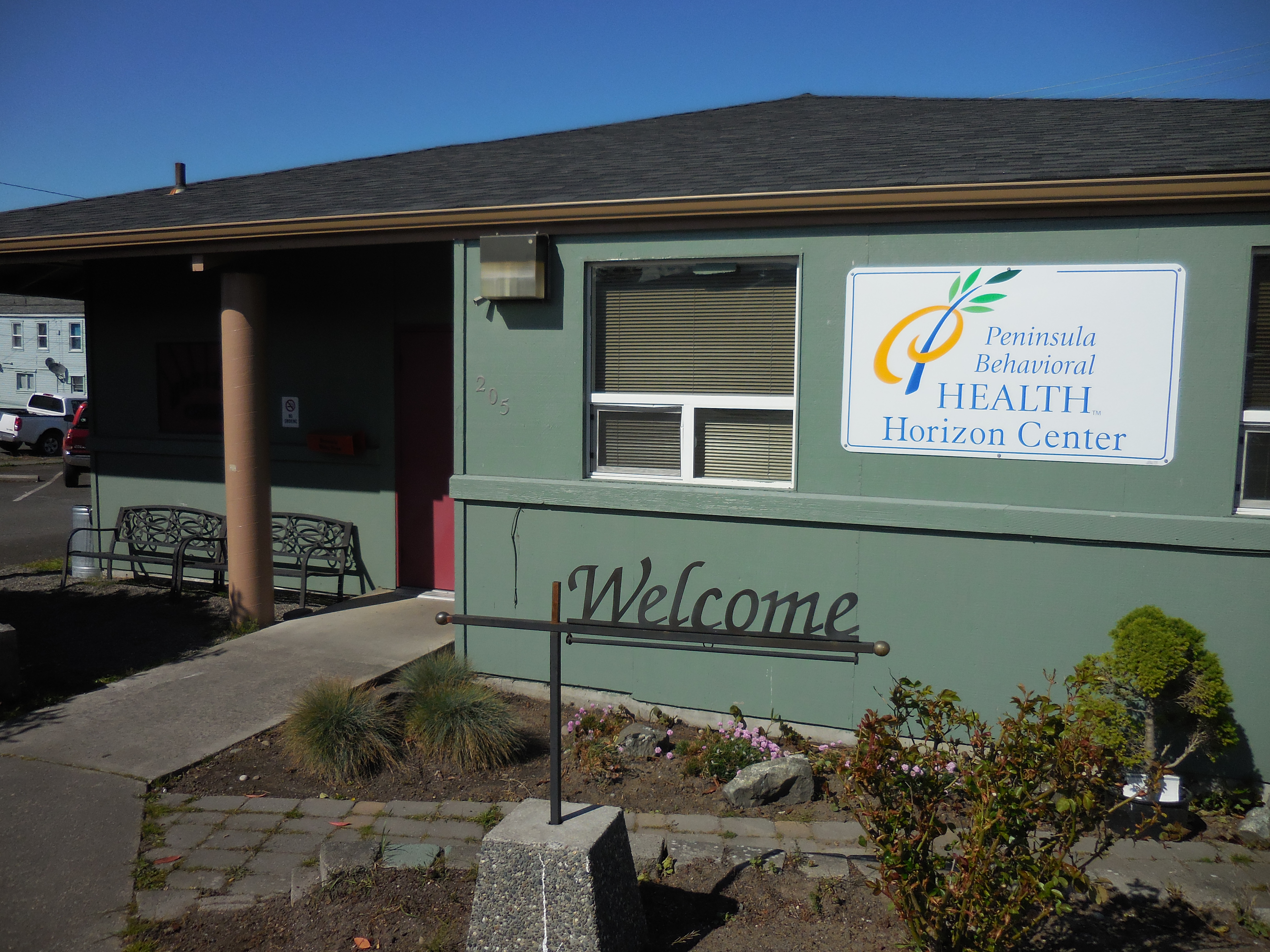 The Horizon Center was built in 1984 and moved to 8th Street in 2019.
Transforming the old St. Vincent de Paul Thrift Store into the new Youth Services Center.
PBH staff took to the streets for the 2017 walk for suicide prevention.